In January we spoke about how best to maximise recruitment and retention in 2023. We offered hints and tips which would help you to improve these processes and best mitigate the challenges that come with a sector-wide skills gap.
We appreciate, however, that there's only so much that can be done to recruit and retain the best talent when there's a shortage of healthcare staff in the UK.
Six months later, we're back with a word from our partners, Remedium. Remedium are a specialist recruitment agency that specialise in placing permanent staff into the NHS from overseas.
International recruitment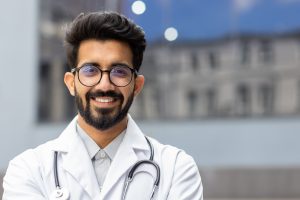 The NHS is facing the worst staffing shortage in its history, with 133,400 vacancies going unfilled in 2022. In addition to managing our existing workforce well, for example by using workforce management software, there is still a need for increased recruitment. There are not enough UK trained clinicians to fill these gaps, so it is essential for the NHS to look further afield for clinicians.
International recruitment can help healthcare organisations to ensure clinical gaps are filled with qualified and highly experienced clinicians.
Roll out the Red Carpet
So, what's the secret?
Remedium do things a little differently to traditional agencies, by tapping into the power of digital solutions to enhance their onboarding process to ensure clinicians successfully make the journey to their organisation. They ensure that the relocation process is seamless for both organisation and clinicians, using their digital solution, Red Carpet.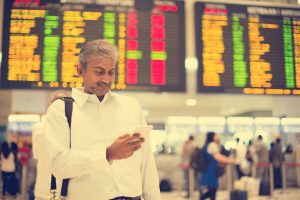 Red Carpet helps organisations to track a candidate's progress, from application, to gathering compliance documentation, relocation support and aftercare. It supports clinicians with information on accommodation, schools, finances, and administrative processes such as visa applications.
To date, Red Carpet has helped over a thousand clinicians move to the NHS, or between organisations. One client, Sandwell and West Birmingham NHS Trust (SWBT) had this to say about Remedium and their digital platform, Red Carpet:
"The feedback from clinical staff has been amazing – the journey to SWBT has been made less stressful for them, without trust input. Candidates are supported financially, in finding accommodation, and in building a network when they arrive in the UK. I would definitely recommend Remedium and the Red Carpet platform for any trusts looking at international recruitment". – Frieza Mahmood, Chief People Officer at Sandwell and West Birmingham NHS Trust.
Conclusion
International recruitment is a proven way to effectively staff healthcare organisations – especially during a skills shortage.
Used together with RotaMaster, a workforce management software that was built exclusively for the healthcare sector, you can be sure that shift fill is maximised with compliant staff, payroll calculations are accurate every time and accounting for every nuance that comes with running a healthcare organisation.
About Remedium
Remedium is on a mission to solve the UK healthcare staffing crisis, having placed 3,500 doctors in the NHS with an estimated saving of £350 million. They believe that the only way to solve the staffing crisis is to help trusts recruit permanent staff as part of a sustainable and robust workforce plan, that both reduces reliance on agencies and improves patient care. They provide a range of services for the NHS and are proud to support them in driving efficient patient care, addressing present and future workforce demands and reducing excessive agency locum spend.
To find out more about how Remedium could help you, get in touch today.