It's no secret that there's a shortage of health and care staff across the UK. Figures from September 2022 found that vacancies across the NHS totalled 133,446, a vacancy rate of 9.7% – an increase of almost 2% on the previous year (Government figures).
Worse still, a study by Skills for Care, found that in Adult Social Care, vacancies had increased from 55,000 to a whopping 165,000 over the same time. The organisation concluded that recruitment and retention were the two determining factors which had resulted in the shortages.
In this post, we'll discuss how healthcare organisations can maximise both recruitment and retention – despite many external factors being stacked against them.
Recruitment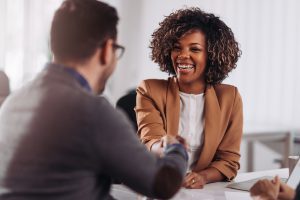 Despite the skills shortage across the healthcare sector, there are still thousands of professionals either passively or actively looking for their next role. Their next move could be your healthcare organisation.
Here are three ways that you can ensure they join your team.
Write a great job advertisement (and promote in the right places)
Writing a great job description is much more than simply listing roles and responsibilities. Make sure that you also highlight the benefits of working at your organisation – any awards that you have been nominated for recently, even what it's like to live and work in the local area (especially if you're trying to attract talent from out of town.)
Once you've written a great job advert, you'll need to promote it in the right place. There are lots of options, both free and paid – and their effectiveness will depend on the types of roles you're recruiting for.
Free methods include:
Your own website
Social media (share an image or video detailing the vacancy – and link it back to where you have posted your advert so that applicants can submit interest)
Many job boards will offer free credits (check for offers with Indeed, Reed, LinkedIn and other popular boards)
Paid methods include:
Premium job boards
Paid social media (boosted) posts (with Facebook and LinkedIn, targeting
Printed media (taking out adverts in local newspapers – or industry journals is a good way to reach your prospective candidates)
Display advertising (for large scale regional recruitment projects you could consider billboards, busses and large screens throughout town)
Invest in your employer brand
There are lots of reasons that a prospective candidate might join one team over another. Having a strong employer brand is a great way to make sure that you stand out.
Think about the additional benefits that your healthcare organisation can offer, including; pension contributions, gym memberships, annual leave allowances and charity days. Consider too, the culture of your organisation and what it's like to be a part of the team.
It goes without saying, that anything from the list above should go into your job advertisement.
Recommendations / referral schemes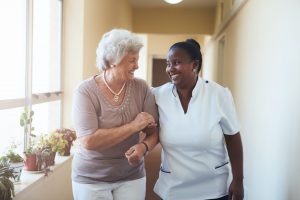 Whether you work in health or care, recommendations from current employees are the best way to find new people to join your organisation.
These candidates come with the added benefits of being:
Faster to hire (compared to job board applicants)
Cheaper to hire (since you're only paying a referral fee and not a costly recruiter)
More likely to stay longer
A better cultural fit (since they know exactly what to expect before joining and will likely be a similar personality to the referee)
Think carefully before starting referral scheme. How much should you pay? What is the cost of not finding someone to fill your vacancy? Should there be a minimum qualifying time worked before payment?
Retention
It goes without saying that it's much cheaper to retain your staff than to recruit. Add in the time, effort, and disruption to day-to-day services, and it might be worth focussing on prevention rather than cure, where possible.
The Harvard Business Review listed in an article their 5 R's of retention. We've added a few questions to think about when considering each:
Responsibility – do your employees have the opportunity to upskill and grow?
Respect – do your employees feel valued? How do you know if they are unhappy?
Revenue-sharing – do you offer performance bonuses, or company share options?
Reward – how do you recognise a trusted employee?
Relaxation time – how does your annual leave and sickness allowance stack up against others in your sector?
Conclusion
Retention will always be more cost-effective than recruitment and should perhaps be your key focus in a difficult labour market. However, there will always be staff turnover, whether that's through retirement, career progression (that you can't offer) or a host of other external factors. In those instances, we hope you can make the most our advice regarding recruitment tips and guidance.
Finally, it's worth adding that a good workforce management software can help you effectively fill your rota – or as best as possible when understaffed. RotaMaster is helping healthcare organisations to maximise operational efficiency, with must-have features including auto-scheduling of rotas at the click of a button – incl. the ability to prioritise business critical shifts first
Want to know more? Book a demo today.